REDUCE ENERGY BILLS
REDUCE HARMFUL GASES
INSTALL   
•   

REPAIR   

•   

REPLACE

Understanding how your house works before starting a retrofit will help ensure that the job meets your expectations and that you will not be causing new issues while resolving old ones. From your bedroom to your basement, the heating and cooling system plays an important part of improving the comfort of your home, reducing your energy bills and helping reduce harmful greenhouse gases (GHGs). Fire place not working or looking old and muggy, maybe you can't even see through the glass? Let us make your fireplace functional, safe and looking brand new again!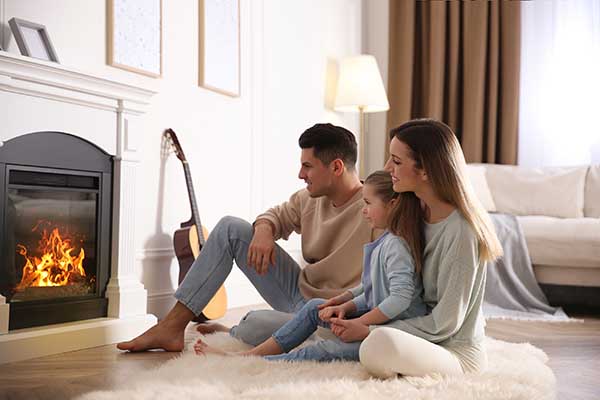 HEATING SERVICES WE OFFER:
Annual furnaces services are an important part of your equipment's life span. Back in the day furnaces consisted of only a fan, heat exchanger, burners, gas valve and a fan limit control, pretty simple. These days they consist of so much more! There are many more safety features, controls and moving parts in a furnace that need care and attention, if left un-serviced properly they can be the cause of you furnace shutting down and locking out on the coldest night of the year!
When signed up to one of our furnace service contracts, you can be sure your equipment is well taken care of. We make it easy by contacting you when it's time for furnace maintenance; all you have to do is relax in premium home comfort.
Furnace Diagnostic
Furnace Installation
Furnace Repair
Furnace Maintenance
Heat Pump Installation
Heat Pump Diagnostic

Heat Pump Repair
Heat Pump Maintenance

Fireplace Diagnostic 
Fireplace Repair
Fireplace maintenance
Patio Heaters Repair
We are HVAC technicians in Kelowna. Call us for furnace installation and furnace repair in Kelowna, Peachland, Penticton and surrounding areas in the Okanagan. Kelowna heating and cooling specialists servicing your area who care!
WE'RE HERE TO HELP AND GUIDE YOU!
Furnaces
COOLING SERVICES:
In summer, high relative humidity, elevated air temperatures and bright sunshine can sometimes combine to produce an uncomfortable indoor environment. An air-conditioning system can provide comfort for occupants by lowering the air temperature and the humidity level in the home.
In the beautiful sunny Okanagan it is important that your AC keep your home cool and comfortable. Your AC or Heat Pump equipment works most efficiently when serviced annually. The coils in your system collect heat and transport it through refrigerant, making sure these coils are clean and have proper air flow, and that your refrigerant is working at the correct pressures is a big part of getting the most out of your system for premium home comfort!
Air Conditioner diagnostic
Air Conditioner Repair
Air Conditioner installation
Air Conditioner Maintenance
Ductless Split (same as AC)
Call us for air conditioner installations and air conditioner repair in Kelowna, Peachland, Penticton and surrounding areas. Kelowna heating and cooling HVAC specialists in your area who care!
DON'T WAIT FOR THE SUMMER BOOK NOW!

Air Conditioners
PLUMBING SERVICES WE OFFER:
A properly installed and high-quality hot water tank will last between 8 to 12 years. Like everything else, time and consistent use will wear down the tank. The inside of your tank will go through process called electrolysis, which means that corrosive particles are pulled to an anode rod to protect the tank lining, these rods usually last about 6 years. When this rod is gone the lining to the tank begins to suffer as the corrosive particles attack it.Hot water tanks should be drained once a year to prevent corrosion build up at the bottom of the tank. This type of build up can act like insulation causing the tank to work harder heating the water and causing safeties to shut the gas valves down.
Hot Water Tank Installation
Hot Water Tank diagnostic/repair
Hot Water Tank maintenance
Hot Water on Demand Installation
Hot Water on Demand diagnostic/repair
Hot Water on Demand maintenance
Pool boiler diagnostic/repair
Pool boiler replacement

Plumbers in Kelowna serving Kelowna, Peachland, Penticton and surrounding areas in the Okanagan.
PLUMBERS IN KELOWNA HERE TO HELP AND GUIDE YOU!
Contact Us
INDOOR AIR QUALITY:
Air purifiers sanitize the air, getting rid of pollutants, allergens, and toxins; they're different from air filters, which only remove them from circulation.
Allergens like smoke, mold spores, pollen, bacteria, viruses, pet dander, and other pollutants damage your lungs and immune system. Unfortunately, most of these irritants cannot be seen by the naked eye. Air purifiers filter out allergens and pollutants from the air that can and cannot be seen by the human eye. To remove these objects, air purifiers typically use filters, electrical attraction, or ozone.
Air Purifier Diagnostic
Air Purifier Repair
Air Purifier Installation
Air Purifier Maintenance
Air filtration supplies the means to obtain the level of particulate cleanliness required by any definition of "air conditioning." It extends from the simple task of preventing lint and other debris from plugging heating/cooling coils to removing particles as small as 0.1 micron which could cause a short circuit on a microchip.
In addition to the reasons given above, air filters are used for a wide variety of purposes, some of which include:
Protecting the general well-being of the occupants of a space
Protecting HVAC/R equipment
Protecting the decor of occupied spaces by removing the staining portion of airborne dust
Elimination of fire hazards by removing lint and other materials which might accumulate in ductwork
Removing airborne bacteria from the air to help prevent allergies or infection
SANITIZE YOUR AIR!
Air Purifiers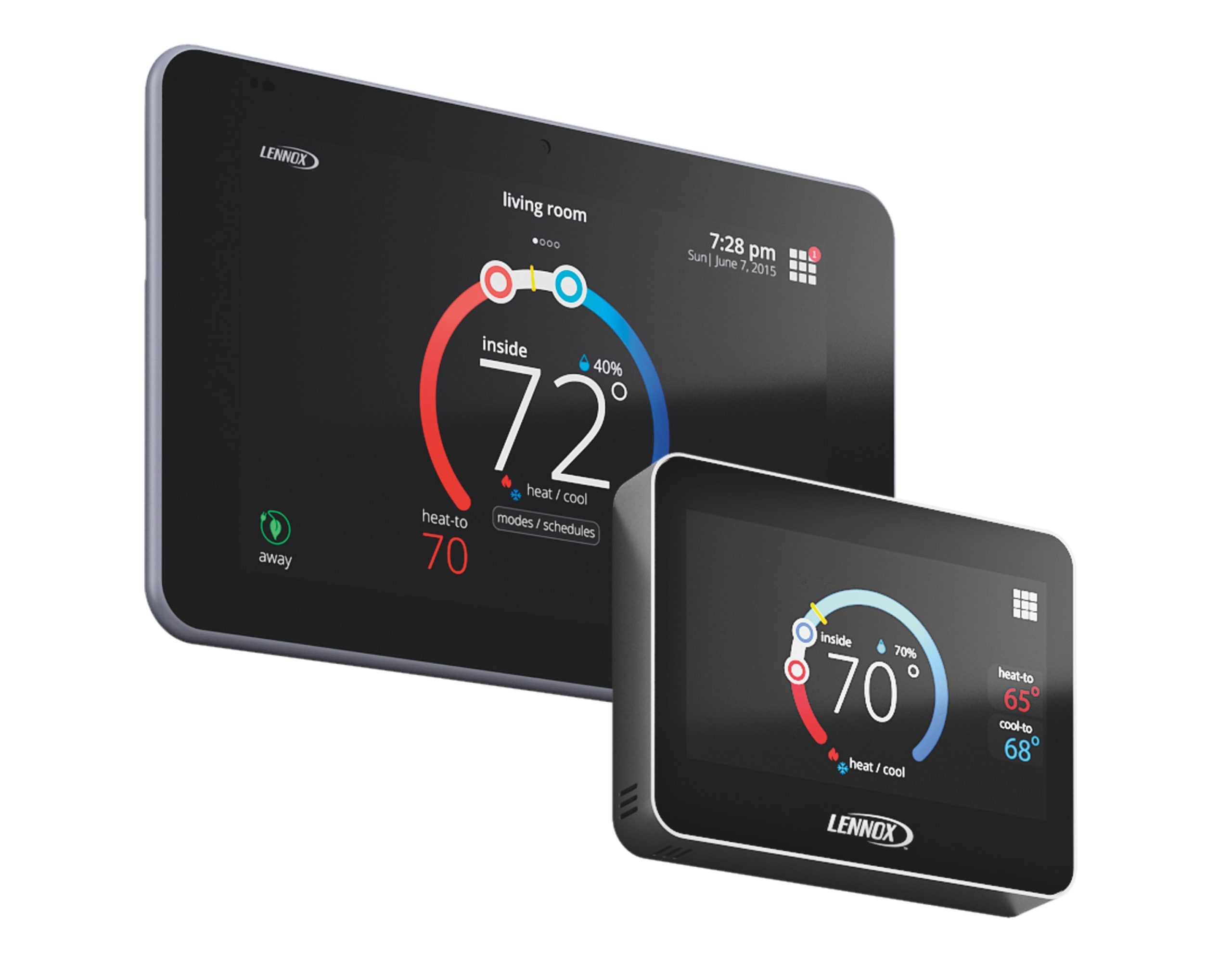 Radian Home Comfort
Radian Home Comfort is a division of Radian Mechanical Inc. For over 30 years Radian has been a leader in commercial and residential plumbing, sheet metal and refrigeration in BC and Alberta.  Our head office is located in Kelowna BC, where our team is focused on providing an expert and knowledgeable experience for all our customers.
Home Service Contracts
Sign up for our hassle free service contracts. Saves you money. Protects you from price increases. Takes all the work out of remembering your annual services, we call you!