OUR TEAM
INSTALL   
•   

REPAIR   

•   

REPLACE

Beat The Okanagan Heat! BBB Accredited. Call 250-861-4636

Our Heating & Air Conditioning Technicians Care.

Pamela Highstead manages and operates the Residential division of Radian Mechanical Inc., Radian Home Comfort. She is a refrigeration journeyman and gas B fitter with a diploma from S.A.I.T. in electronic engineering technologies.
Pamela grew up working in several different industries including customer service, roadway maintenance, oil and gas controls and heating and plumbing. She started working with tools in her father's shop at a very young age, and was on construction sites learning exceptional work ethic and on site professionalism by the time she was 14. Pam has been in the HVAC business for over 30 years.
Pamela specializes in wiring and controls, but does everything from quoting to installation to technical service.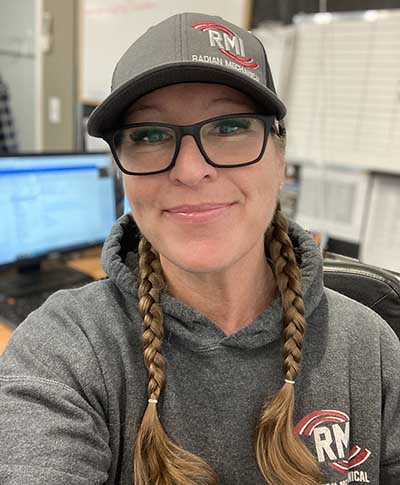 Radian retrofitted the filter systems on the MagicPak units in our 60-unit condo complex. Pam, the service tech, was very knowledgeable about the unit and designed a simple solution to improve the efficiency of the manufacturer's filter. She used a standard, user friendly filter that everyone can now change easily. Owners were impressed with her technical skills and were delighted with her friendly customer service approach. Many owners had unrelated HVAC questions and Pam took the time to answer them thoroughly. She was also very flexible to meet the time schedule of the owners.
Ray Putnam
Building Manager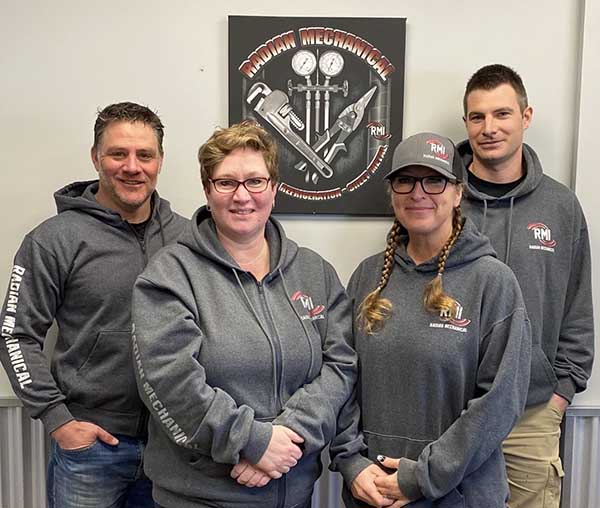 OUR TEAM
Our team is focused on providing an expert and knowledgeable experience for all our customers. Customer service is our specialty and at Radian Home Comfort we strive to make each individual customer a part of our family, building strong, trusting relationships and making sure your home is a safe and comfortable place for you and your families to reside.
At Radian Home Comfort we are committed to providing prompt, hassle free, quality experiences all throughout the Okanagan. We take the time to educate our customers on their equipment and our guarantee to their happiness. It is our duty to ensure everyone in our customer family have the knowledge and tools to be comfortable and stress free when it comes to their homes.
Our Mission
To strive to provide our customers with a marriage of the highest quality mechanical installation and service for the best available value; while supporting the service with professional, fast, and efficient project management and office support.
The HVAC system in your home is one of the most important and expensive components to keeping your family safe and comfortable during extreme weather.
The Radian Home Comforts service division offers repairs, service and new installation.  We will be honest and upfront with the expected costs and give you different options to help you make an informed decision that you can feel good about.  Please contact us for a free consultation.
WE'RE HERE TO HELP AND GUIDE YOU!